INSPIRATION: Witch, please!
Thinking of avoiding the whole dressing up thing this year and just want to enjoy time on the couch, cuddled up in blankets watching Halloween movies from the 90s? Yeah, us too.


What better way to celebrate the day of the dead than paying homage to witches, the ultimate symbols of female power. (Read up about it in this book by Kristen Sollee: Witches, Sluts and Feminists)




We rounded up the top ways you boss babes can enjoy Halloween without having to leave your house. Here is a list of some of our must-watch movies, delicious snacks, and activities to do on this eerie night if you're looking for something a little more low key this year.
First, slip on your witchiest loungewear (we're partial to the Lake bodysuit or Lake nightgown 
by Bluebella and the Spinster bodysuit by HAH) and get ready for your Halloween weekend to begin! 



Top 3 witchy movies:
First on the list, the classic
Hocus Pocus. This one is a yearly tradition as it reminds us of our childhood + Sarah Jessica Parker's character is just as boy crazy as we are.



Next up, The Craft featuring the most stylish, badass witch gang. Where we first learnt that being an outcast was actually way cooler than the in crowd + the importance of not fucking around with dark magic. Also, Skeet Ulrich 😍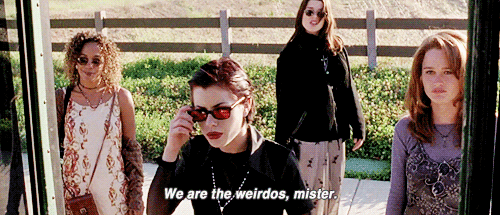 And finally, Practical Magic, the story of two very different sisters (Nicole Kidman and Sandra Bullock) who long avoided their magical heritage but then come into their powers, strengthened their bond, fulfilled their destinies and had a blast doing it.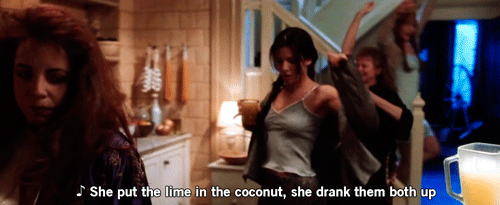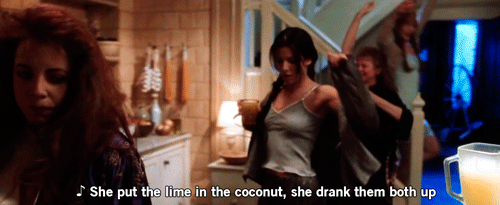 Snacks and Drinks
Get inspired by that Practical Magic kitchen party and whip up potions of your own:
You'll love the look and taste of this Charcoal Lemonade -> 
spike with vodka if you're feeling extra ;)
Not only is lemonade refreshing and full of vitamin c, but the activated charcoal has its own magical health and detoxifying benefits! 


Because what's better than the combo of sweet and salty?


Or, if your looking for something to help you reminisce on your childhood Trick or Treating evenings and are feeling 
crafty (see what I did there ;) ), 
these Two Sisters shared their Harvest Caramel 
Corn
recipe on their blog. Mix in your favourite chocolate candies with popcorn and you have yourself your very own treat bowl! 
Self-care if you dare
The next activity is an option for those who want to soothe their skin and take this halloween night up a notch by covering their faces in goop.  


All you need is:
1/2 a cucumber, peeled and chopped
1 tablespoon full-fat Greek yogurt 


This is a great mask for dry skin. The yogurt acts as a moisturizer, while the cucumber lessens redness and provides moisture to dry, sensitive skin. 


Put the cucumber through a food processor until it is pulpy and then mix the yogurt in by hand. Apply evenly over the face, and leave on for 10-15 minutes. 


Don't forget to take a selfie and creep out your friends and family with your yoghurt face.

Have fun witches! 
XO
Comments